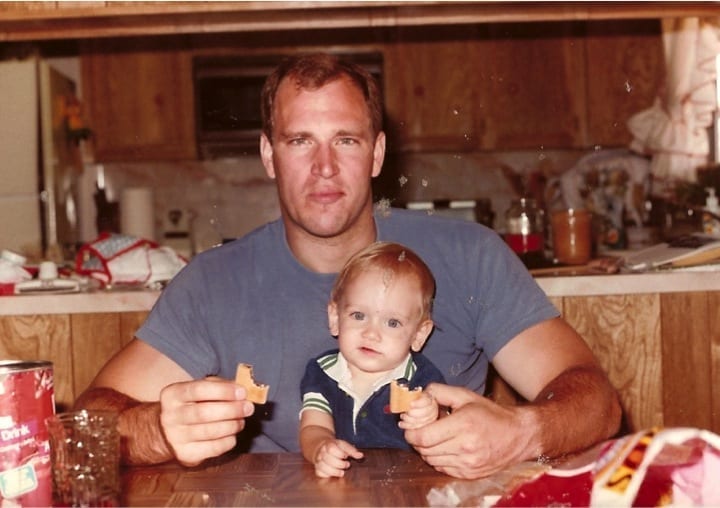 As a kid, it was always easy to love my dad. I screamed at the sight of strangers, but when I was with my dad, all my fear went away. I always knew that my dad loved me. I knew that he would do anything for me, even if it meant to not give me what I wanted because he knew it would hurt me. It has always been easy to love my dad and to feel his love. The love and trust my dad and I share has grown with time. I know that may not be the case for everyone, so I don't take my relationship with him for granted.
Whether you have a loving father or a distant father, the way that we view our dad is often the way we view God. That may be good or bad. Our earthly dad paints a picture of our Heavenly father. Our earthly dads will have failed us. Not one of them is perfect.
But our unseen Heavenly Father is all-together perfect, unlike our earthly dad. Just think about it:
His patience is never ending; we can never cause him to lose His loyalty to us.
His discipline is steadfast; He will not raise his voice in sinful anger.
His mercy and grace has no bounds; we cannot lose the gift of deliverance from our Heavenly Father.
His love is great; He gives us what we need, even when it hurts.
His dreams for us are enormous; His love us where we are, but knows what we can become.
The prophet Isaiah wrote, "O Lord you are our Father. We are the clay, you are the potter; we are the work of your hands." (Isaiah 64:8). Through time, our love and trust in our Heavenly Father will only grow. Just as my relationship with my dad has flourished into my adult years, so our relationship with God will grow as we throw off childish things. He is faithful to mold us into the man or woman He desires us to be.