[tdc_zone type="tdc_content"][vc_row][vc_column width="2/3″][td_block_text_with_title]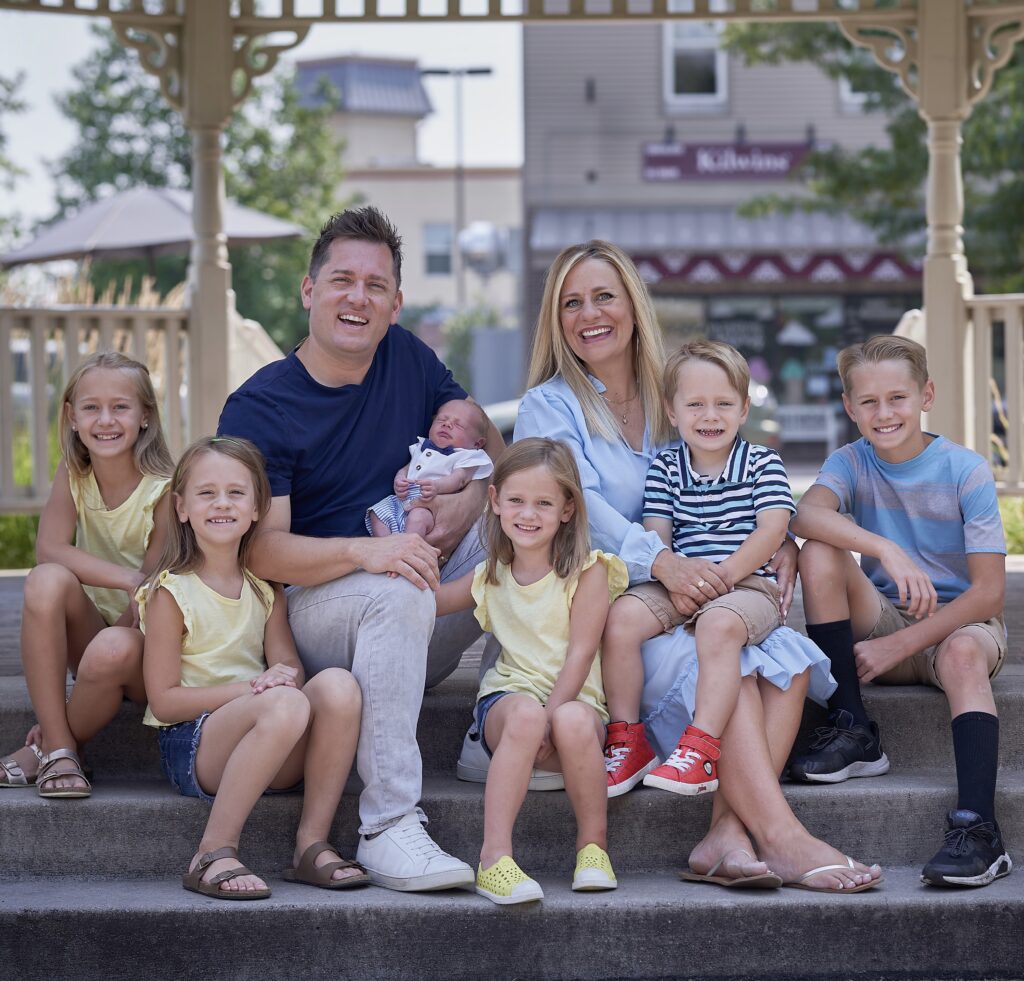 WHO I AM IN ONE SENTENCE I lead people to find and follow Jesus through writing, preaching and biblical counseling.  WHAT CAN YOU EXPECT FROM THIS SITE On this site I provide quality written, audio, video and sermon content on a regular basis. I know your time is valuable, so I will not waste it. I will blog about my main passions:
Marriage

Raising Kids 

Christian Life

Leadership

Biblical Counseling

Preaching

Productivity

Church

Israel 
THE BEST PART OF MY LIFE, OUTSIDE OF CHRIST, IS MY FAMILY.  Molly and I were married in 2009 after a long 9-year dating relationship. My wife is my very best friend! Our marriage has been tried and is true! Molly has shown me the practical power of the Gospel of Jesus Christ through her unconditional love and devotion. We have six kids:  Chandler, Gracie, Carolina, Daisy, Charlie, and Patten. I love my family so much and believe that they are my first ministry!  MY PREACHING HISTORY I started preaching around 7 years old and it didn't take long for this love of mine to turn into a life-long calling. Connecting the transforming power of Jesus Christ to everyday life. I have been privileged to minister to audiences around the globe as a Christian illusionist. I was a junior in High School when the Columbine Tragedy happened in my hometown. At the time I was leading a ministry called Revival Generation that allowed me to preach the gospel in all sorts of venues around the globe and through all types of media. Over the past 20 years, I've been preaching to churched and unchurched crowds.  MY CHURCH HISTORY I was able to serve on the pastoral staff at Harvest Bible Chapel in Rolling Meadows, Illinois. I then moved back to Colorado to marry my wife and become the Associate Pastor of Colorado Community Church in Englewood, Colorado. I served as the Lead Pastor of Creekside Bible Church in Centennial, Colorado. In 2012 I joined the Mission Hills staff and served as the Care and Counseling Pastor and was on the preaching team. In June 2015, God led me to Grace Chapel to serve as their Senior Pastor. MY EDUCATION I attended Moody Bible Institute to deepen his understanding of God's Word and graduated with a major and minor in biblical studies. I graduated from the Southern Baptist Theological Seminary with an Advanced Masters of Divinity. Currently I am a Doctoral Candidate, also through Southern Baptist Theological Seminary.   ADDITIONAL TRAINING In addition to my pastoral training at Moody Bible Institute and Southern, I am: 
CONTACT ME I would love to hear from you. Please feel free to email me, tweet me, facebook me.  USE ANYTHING This blog is copyrighted. However, in most cases, I would be willing to release permissions for this content. I simply ask that you send me an email and that we talk about it before you use it. Please ask my permission before you copy, distribute, or modify the content of this site. Thank you.
[/td_block_text_with_title][/vc_column][vc_column width="1/3″][vc_widget_sidebar sidebar_id="td-default"][/vc_column][/vc_row][/tdc_zone]