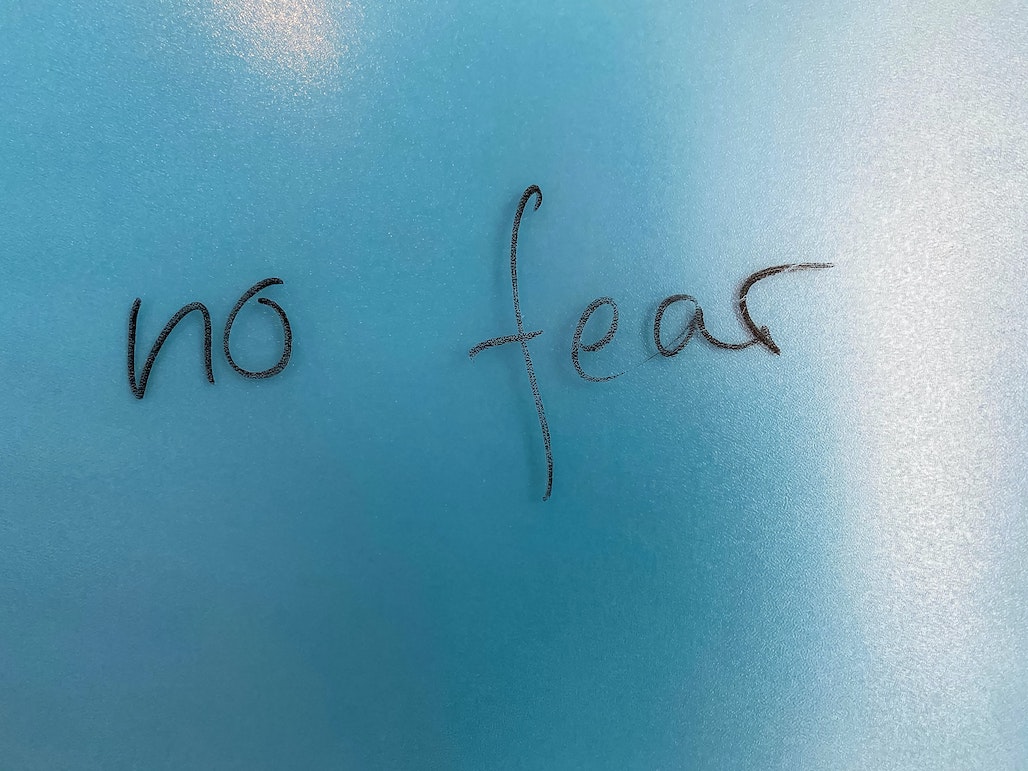 Fear can punch you in the gut and take your lunch.
You least expect it, never desire it, and what you do with it is important. If we stay in a place of fear and therefore do not trust God, we forfeit the peace He offers. Yet, if your fear is a catalyst to move you to greater trust, it will end with a life of praise.
Something that struck me when I read Psalm 56:3-4 was a clear chiasm in the structure that brings us to a sort of cure for fear:
When I am afraid,
I will put my trust in You.
In God, whose word I praise,
In God I have put my trust;
I shall not be afraid.
What can mere man do to me?
The last line is a possible summary idea emphasizing the passage's main point — what can a mere man do to me?
An additional fine point about Psalm 56:3-4 is an interesting subtle shift:
"Afraid" appears in the imperfect tense (which has several nuances) in verses 3 and 4. The first occurrence suggests fear as reality. "When I am afraid," he says as if he anticipates there will be multiple times when fear comes, uninvited and brashly into our life. His response to this real and continual possibility is to trust.
"Trust" changes tense, though, from imperfect—sometimes to be understood in a future sense— to perfect tense. He moves from talking about a possibility in the future to a certainty that comes from an ongoing action of the past; namely God's trustworthiness lasting from all of eternity. This certainty makes the praise at the center of the chiasm possible. God never changes; therefore, I always trust, resulting in a life of ongoing praise.
Following the line of thought, before that phrase of trust, the Psalmist says he will put his trust in Him when he is afraid. In other words, the cure for fear is trust in God. It seems as though our trust in God becomes more resolute after facing our moments of fear.
So perhaps your fear is doing something for your betterment— it is driving you to the cure for a faithless life. When we correctly respond to fear, we trust in God. When we trust in God, not only do our fears flee, but our praise for God and His Word increase.
Then, we can respond with confidence like the Psalmist, What can man do to us when our trust is fixed in the Lord?
As Oswald Chambers said, "Those who fear God fear nothing else." Let your fear advance your faith.