Resource: Best Practices in Virtual Biblical Counseling from Josh Weidmann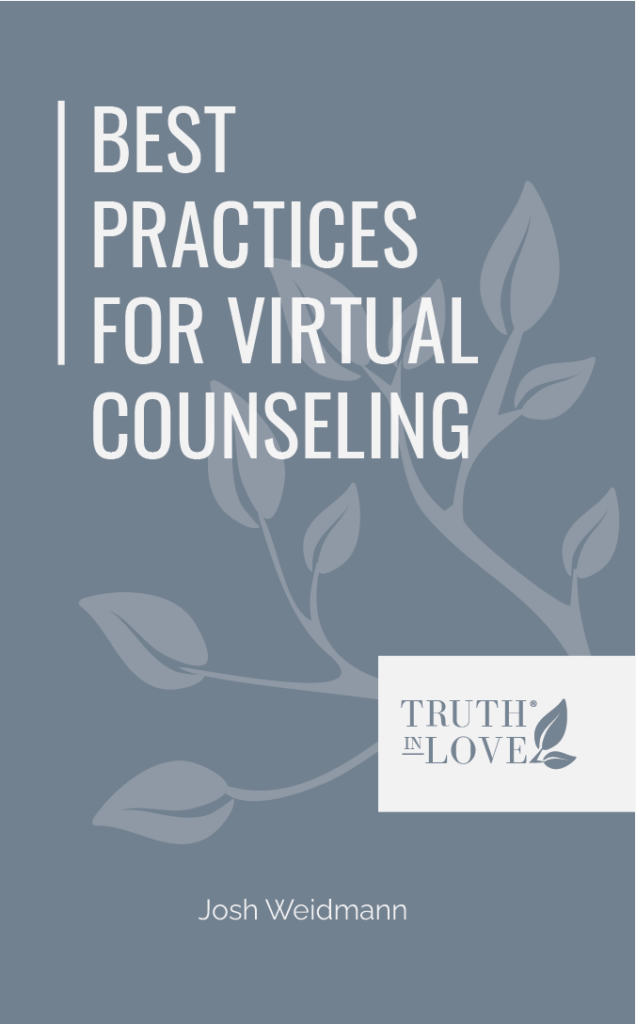 It is a gift to live in a time when technology can help us reach people with the hope of the Gospel through counseling when proximity and availability might otherwise hinder them from getting help. Technology helps us reach far beyond the walls of a building. Before offering virtual counseling, however, what should counselors consider? What platform is best to use? How do you prepare a counselee for virtual counseling? When is it appropriate to end virtual counseling? Counselors must consider these questions and more to ensure they make the best use of the technology available to them.

Get your copy of this booklet on the Best Practices for Virtual Counseling, available now in the ACBC Bookstore.
$4.99 each (price includes shipping). Also available in packs of 10.
Click HERE to visit the ACBC Bookstore.
Want further training? Watch Josh's teaching on the topic!