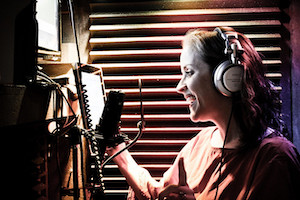 This is a guest post by Cassie Baker, a member of Josh Weidmann's team for over eight years and a work-from-home mom with a five-year-old. 
As a work-from-home-mother of a young child, I am raising a screen-time kid. Screens have been an aspect of my daughter's world since the pediatricians said it was safe to introduce them… okay, let me be real, they've been part of her world even before that. While I admire families who are entirely screen-free, it has not been our reality. To be honest, a screen in front of my child is the best chance I have to get through a meeting with a client without multiple interruptions. While I feel like being able to work and be at home with my daughter has been the best of both worlds, I have often relied on screens to make that possible. I am always on the hunt for ideas, tips, and tricks to help limit my daughter's screen time without compromising my work time. Here are some of my favorite go-to resources for getting things done without relying on screens!
Time Blocking. I have been a big fan of time-blocking and task-batching to balance out my work time with my mommy time: i.e. spend 30 minutes of focused time playing with my daughter, followed by 60 minutes of work. I find that if my time spent with my daughter is focused and not divided, she is more content to play independently for a longer block of time afterward.

The Play Café. Pre-pandemic, I was fortunate to take full advantage of this wonderful trend of "play café's." We had two in the city where we were living, and I could take my daughter to play while I sat at a table drinking coffee and working. What a gift! Sadly, I know some of these businesses have not survived the pandemic. However, some hardy ones remain, so if you are fortunate enough to live in a city that still has one or two close by, take advantage of them!

Ideas from the "experts!" I have found fantastic ideas for occupying my child's time through sites like

The Busy Toddler

.

Don't let the name fool you: this mommy blogger has activities well beyond the toddler years and just recently, one suggestion on her Instagram page gave my five-year-old 90 minutes of independent play. Ninety whole minutes! And more the next day … and the next. (Disclaimer: results may vary.)

Groups of parents with a shared vision. Facebook groups like this one on

Limited Screen Time Families

are a great place to find shared ideas and resources. I like this particular group because it assumes there is some screen time, whereas some groups sharing ideas for no screen time can feel a bit shaming, in my opinion. Great ideas abound with those, too, however! 

The Dollar Store, Hobby Lobby, Michaels, etc. In a pinch, these stores are wonderful resources for busy activities for kids, and they are usually inexpensive or on sale. My daughter can busy herself with glue, googly eyes, and popsicle sticks in ways I would never have thought. 

Ask for help. A lot of moms wrestle with this, but if you don't have a support system around you, build one. Make this a priority. I don't have family nearby, and even in a community where I'm new to town, I've made building my support system a high priority. I'm learning to ask for help, and have been surprised by friends' willingness to cheerfully lend a hand. (And when possible, I offer a hand to someone else who may need it! )

Josh Weidmann's book,

Raising Screen Time Kids

, has some wonderful suggestions that he has used with his six kids to limit their screen time. This is a quick read with guiding biblical principles and practical tips. (And rumor has it, there will be an audio version very soon, which is a popular format with busy moms.) 
As they say, "the struggle is real." But limiting screen time and getting things done IS possible. It's not easy, but a little creativity, asking for help when needed, and seeking resources from those who face the same challenges can give you a plan for releasing the screen. 
____________________________________
Looking for activities to do as a family when you're not working? Jim Weidmann (aka Josh's dad) has a fantastic resource for Family Night Activities. Back in the 1990s, he released a series of books called Family Night Tool Chest with practical family activities to teach biblical concepts to your children (or grandchildren) in fun, memorable, interactive ways. These activities require very little prep, and most of the supplies would already be found in your home! THE GREAT NEWS: He is releasing these family night activities on his own website, FOR FREE. All you have to do is sign up for a free membership. You can sample one activity by signing up on his site here… and I guarantee you'll want to get the full membership to access more! Check it out today!