The main role of a pastor is to care for the sheep. One of the main ways that we care for those in our churches is by meeting (or exceeding) expectations. If a pastor remains unorganized, then he is bound to fail expectations and therefore not tend to the sheep.
Why are met expectations essential for shepherding?
As pastors, we represent God to the people. We are not God (though at times we may act as if we are sovereign). A truly humble leader will realized that they are mearly an ambassador – a bondservant to the Christ and a servant to all.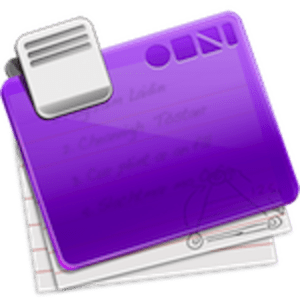 As any good servant would do, we must stay organized, on task, and clear-headed at all times. As I strive to be the best pastor I can be, I've scoured the web for the most effective productivity software out there. I've tried many of them (Remember the Milk, Things, Flow, my own spreadsheets etc.) but finally landed on one that I truely beleive is the best: OmniFocus.
However, let me be fair and say that productivity software is a very personal thing. A person must choose based on thier own need and behavior paterns. I personally beleive OmniFocus is the best project and task managment system for pastors – but that may not be true for all pastors.
Here are the main reasons OmniFocus works so well in my pastoral ministry:
1. It is flexible. I can make OmniFocus do just about whatever I want it to do. The flexibility within the program allows me to create the projects, tasks, contexts, and folders that are needed for me to make OmniFocus just the way I like it.  There are several other project management softwares on the market that do not allow for as much tweaking to be done in order to fit the pastor's role. I can't tell you how many times I've tried to make business terms and concepts fit for pastoral ministry –  that will work for a while, but usually just feels limiting in the end. OmniFocus is very flexible and I love that!
2. It is mobile.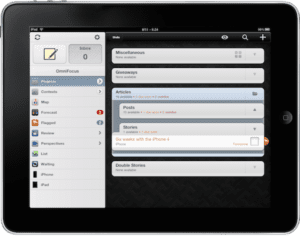 I actually began using OmniFocus on the iPad before I ever had it on my computer. My friend allowed me to borrow his iPad and OmniFocus was already loaded on it. The mobile version alone convinced me the this was the program for me! I was hooked. The mobile interface with the iPad and with the iPhone is fantastic! Sadly, if you're using some kind of Android or Blackberry device, OmniFocus will not work because it is a Mac-based program (but then again, it may be time to switch to Apple and this is is one more reason to do so).
3. It is in-depth. I currently have over 1300 items in my OmniFocus. However, this is not overwhelming to me because I have them organized by context and project. I love that I'm able to go so in-depth on certain projects and capture everything out of my head so that I can have a clear mind to shepherd, preach, and pastor the way I've been called to do so.
4. It is project and/or people (context) based.  OmniFocus follows the GTD process of accomplishing tasks and projects which therefore keeps the context view as your primary platform for knowing what to do when. I also love that OmniFocus planning is based on both projects and contexts because it allows me to keep things sorted in such a way that I can make sure I'm not missing expectations tied to specific people (i.e. context) or projects/commitments.
While there are probably many other reasons I could list as to why I like OmniFocus, I feel like this list is the best synopsis of why it fits so well in my life as a pastor. Try it out! You'll be hooked in no time.