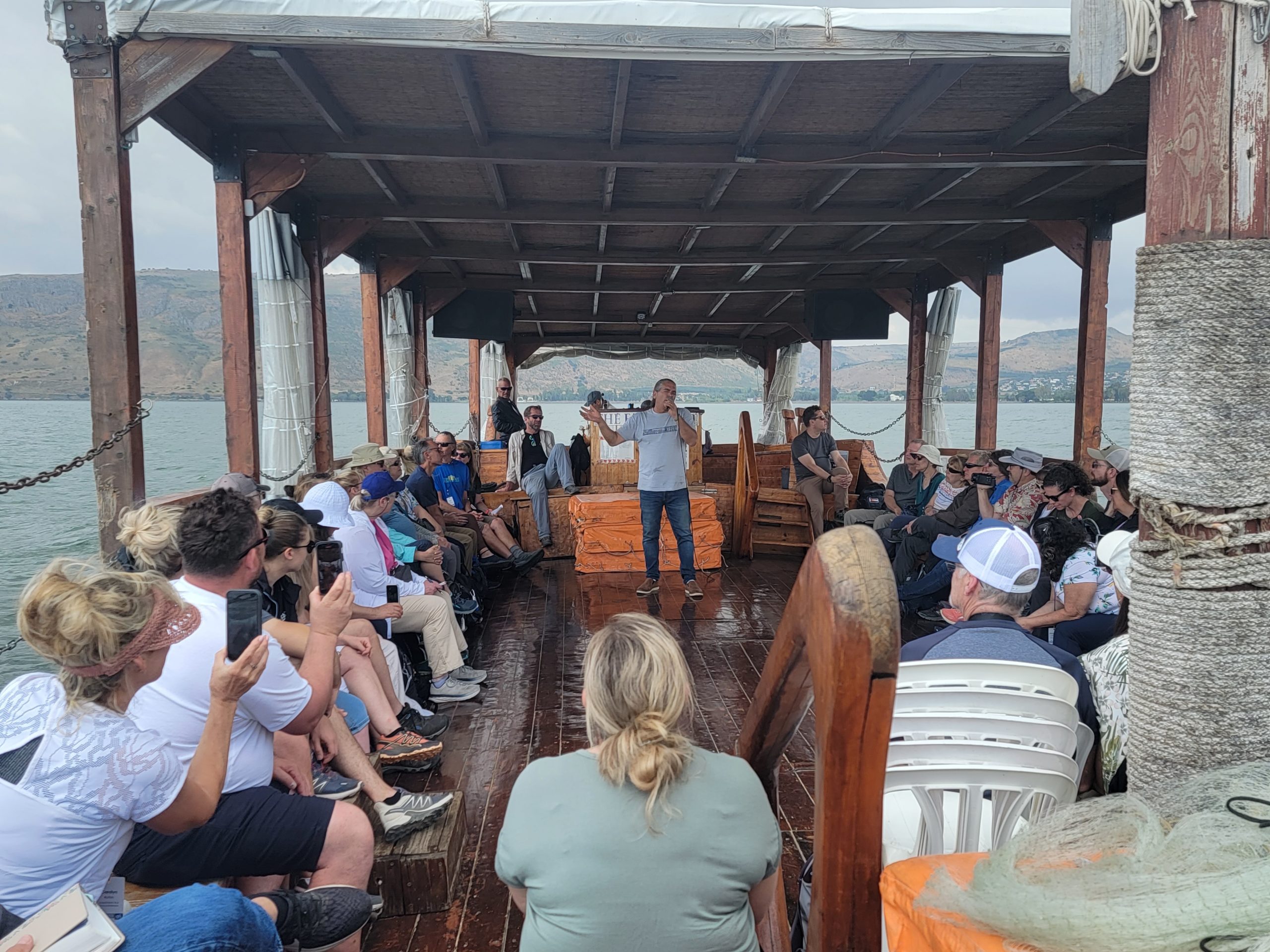 Many times throughout the ministry of Jesus, He and His disciples went out or crossed the Sea of Galilee. Today we started our day off with a boat ride on the sea where we not only heard the word of God, but also sang songs of worship together. Because of the hills surrounding the sea, weather patterns can come out of nowhere, which the disciples experienced during their time with Jesus in John 6:16-21.
Following our boat ride we arrive at the Ancient Boat of Ginosar museum where an ancient 1st century fishing boat is now on display. The boat was discovered in the muddy banks of Magdala, excavated and preserved for us to see today. It's an amazing preservation of the boat that could have very well been used by Jesus or his disciples in his time on earth.
Last stop is Chorazin, located northwest of Capernaum and easiest to identify by its black stone ruins made of basalt, a volcanic rock. The town sat along a trade road which contributed to its prosperity. Chorazin has one of the clearest remains of a synagogue. Found at the site was an inscribed stone seat, representative of the "Mercy seat," which is now in the Israel Museum in Jerusalem. Just like Capernaum, even though Jesus performed most of his miracles in these cities, they did not turn
to God and so Jesus cursed them. (Matthew 11:21-22).
we ended the day in the most fantastic way! We canoed down the Jordan. Many people in our group chose to be baptized in the exact same place that Jesus himself was baptized.
[ngg src="galleries" ids="5″ display="basic_slideshow"]