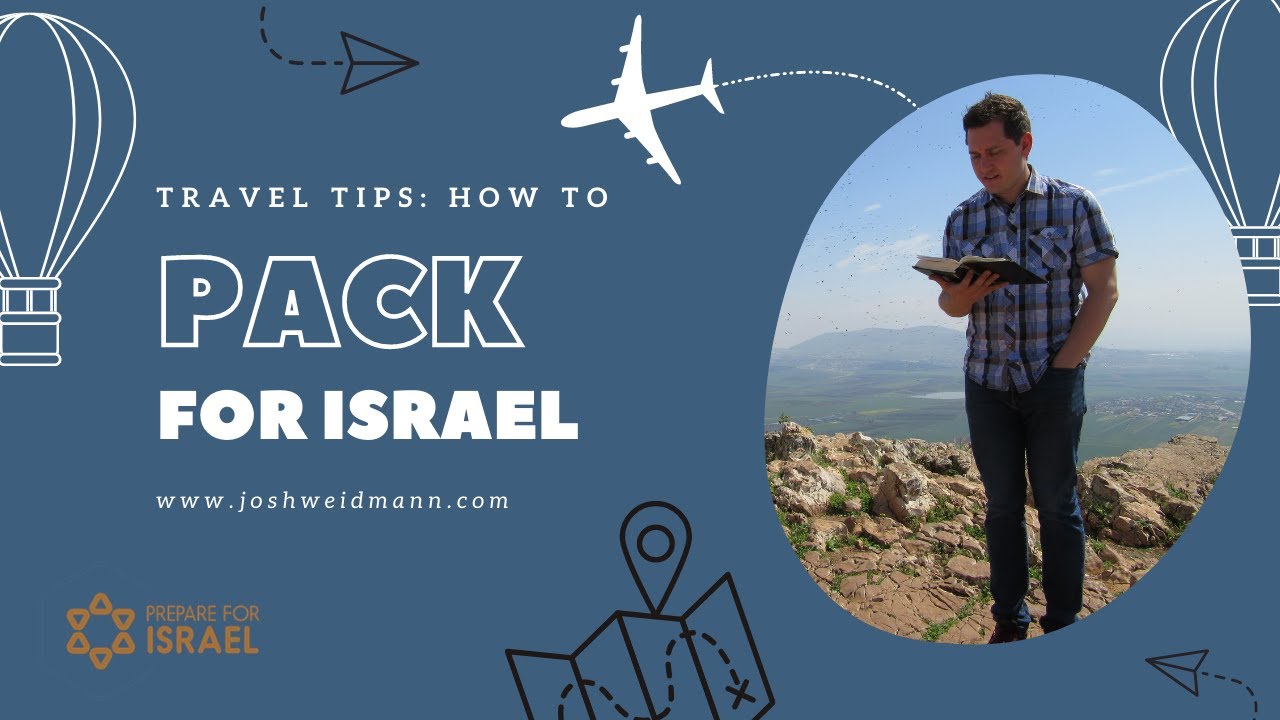 In this video, Pastor and Israel Tour Guide, Josh Weidmann, shows you tips for how to pack for travel to Israel.  After several trips leading tours, Josh has his system down to a science!
We hope you find this helpful in your own international travel to Israel or wherever your journey takes you.
For those traveling to Israel, here is a complimentary suggested packing list given to those who go on Josh Weidmann trips:  DOWNLOAD PACKING LIST FOR ISRAEL
Below is a list of links to products specifically mentioned in the video.  While some specific brands or items couldn't be found exactly as mentioned in the video, we tried to suggest a similar product in its place.  While these are suggestions, please do your own research to find the best product fit for you!