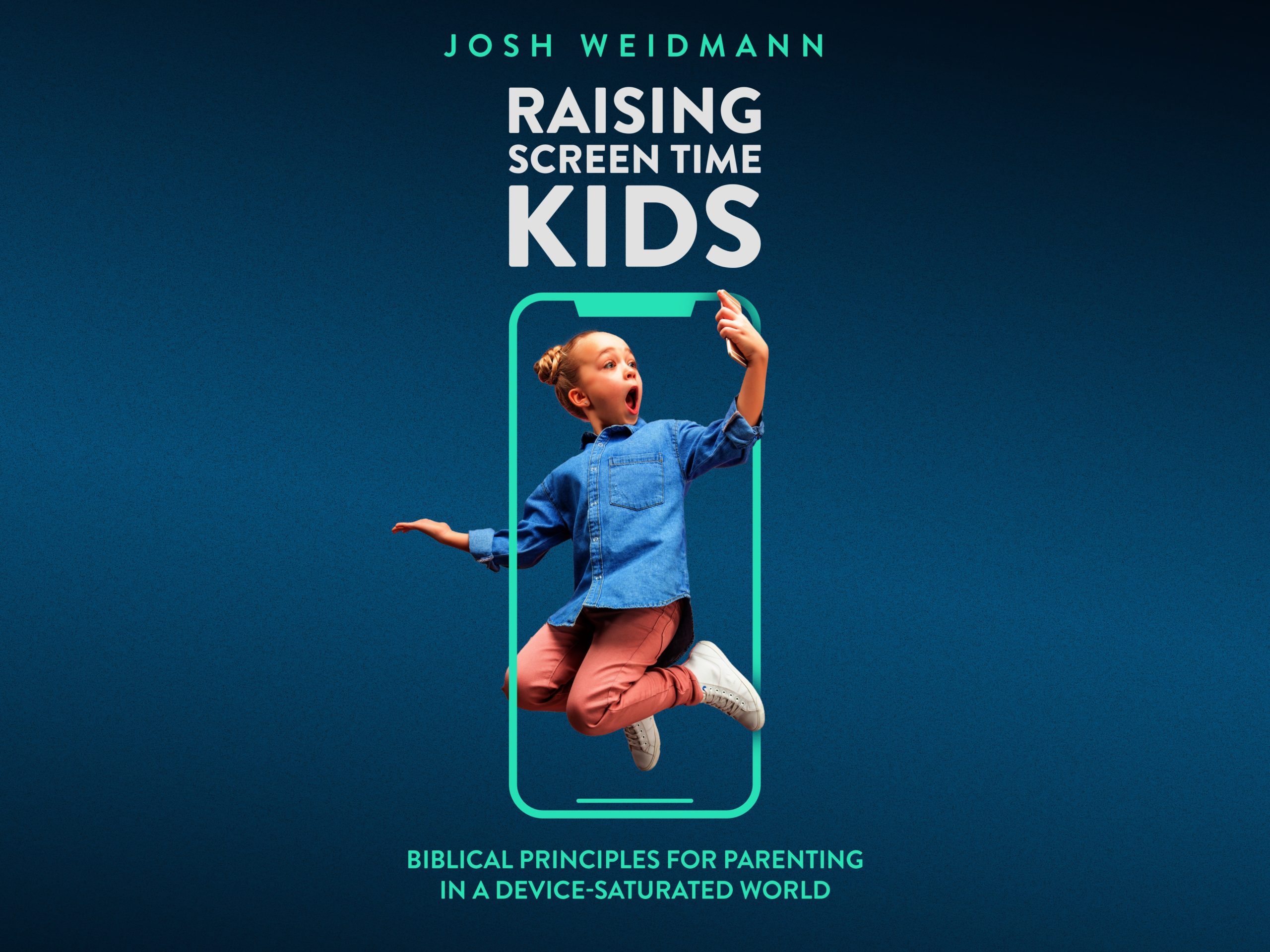 My new book is out! I am so excited. 
Raising Screen Time Kids: Biblical Principles for Parenting in a Device-Saturated World is now available in print and ebook on Amazon. 
This book came out of a passion for helping my family know how to have moderation related to devices. I also wanted to serve the parents in our church with biblical and practical advice for raising kids surrounded by technology. 
The back cover of the book reads: 
Does God care how much time our kids spend on screens?
What does the Bible say about technology for kids?
Welcome to a guilt-free approach to one of the most consuming parts of our life.
Have you ever handed your child a screen so you could get through a conversation with an adult? Do you send your kids to play games on a device when you need to snatch a few minutes of peace for yourself? If so, does that make you a bad parent? How much screen time is too much for your child?
As parents in the twenty-first century, we are facing a challenge none of the generations that came before us had: we are being forced to navigate through a world full of phones, tablets, computers, TVs, and gaming devices. Screens can be great—but they can also be bad, and sometimes they are downright dangerous for our kids (and ourselves!). Today's parents are full of questions, but we must find the answers to this challenge on our own.
In Raising Screen Time Kids, biblical counselor and pastor Josh Weidmann—who has six kids of his own—sets out to help us discover scriptural answers for those questions. This is not just a book of "don'ts" and "stop doing thats," but one that gives practical advice for finding moderation in all things, as well as how to use screens to help us disciple our kids.
You can see (and share!) our new book website here. 
To purchase the book, please visit amazon. If you'd be so kind to leave an honest review, I would be so grateful. It will help us reach more people with this message. 
Grab some copies today to hand out to others. It is a quick read and a helpful resource for anyone you know who is raising kids right now.