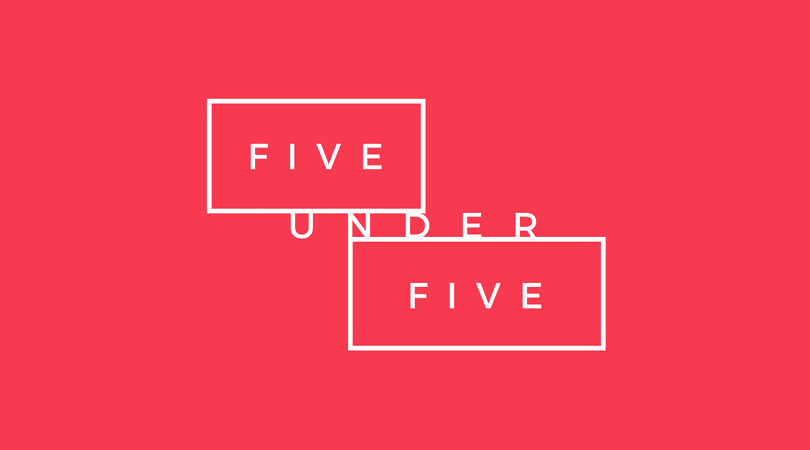 August 4, 2018
Sometimes we need a few good things we can enjoy quickly over a cup of coffee and for less than $5. Five Under Five is a regular post of a few things I think you'll enjoy that won't cost you more than $5 and can help make the most of some of your downtime.
This week's Five Under Five:
"The Me Monster" by Brian Regan. We watched this together as church staff recently. It gave us a few laughs, but also a great discussion about how to avoid the "Me Monster" in our own lives.
5 Minute Marketing Makeover. I love anything that Donald Miller puts out on marketing and storytelling. I took the chance to watch these videos, and though it is a pitch to buy-in on a bigger level, it is still worth the watch!
"How to Gain and Maintain a Clear Conscience." My mentor, Randy Patten, preached at our church last year. I went back to find this sermon and listen to it again — it is so good!
Paleo Snacks. Yeah, I am on a Paleo kick (again) because I love the way I feel when I eat like a caveman. These snacks have been handy for me to try on the go. I particularly like the Epic Chicken Sriracha Bar.
My book, Honest to God, is on $3.99 on Amazon for Kindle. Though this came out a few years ago, there are so many principles I cling to on these pages in my daily life.